Raw fish has been a delicacy for thousands of years. Confucius, the Chinese philosopher, praises the thinnest slices of raw meat and seafood called kuai in his writings. The Japanese first nibbled on narezushi, or fermented fish preserved with salt, in the Bronze Age, when farmers were just beginning to grow rice. (You've no doubt come into contact with one of its modern iterations, the California roll.) Hawaiians have poke (pronounced poh-kay) and Latin Americans have ceviche, which comes from the Pacific coast of Peru. The lemons and limes essential to the Nikkei marinade called leche de tigre, the base of tiraditos and escabeche, arrived with Spanish and Portuguese traders – centuries before "fusion" cuisine was a thing.
Handling is crucial for all forms of raw fish, which must be chilled until preparation and serving. Buy only the freshest sushi-grade seafood (tuna, salmon, scallops, etc.) from a fishmonger you trust. Or better yet, go straight to the source: producers like Peeko Oysters in Long Island or Island Creek Oysters in Massachusetts. Don't forget to recycle shells.
Requiring minimal prep, these delectable appetizers and light entrees are culinary keepers, so bookmark them or keep them in your recipe binder for inspiration.
Photography by Jenny Huang
Inspired by chef Gonzalo Guzmán of Nopalito, this emerald-hued tomatillo and lime ceviche pairs firm white halibut or cod with chewier squid, for a dish with bursting flavors. Get the recipe >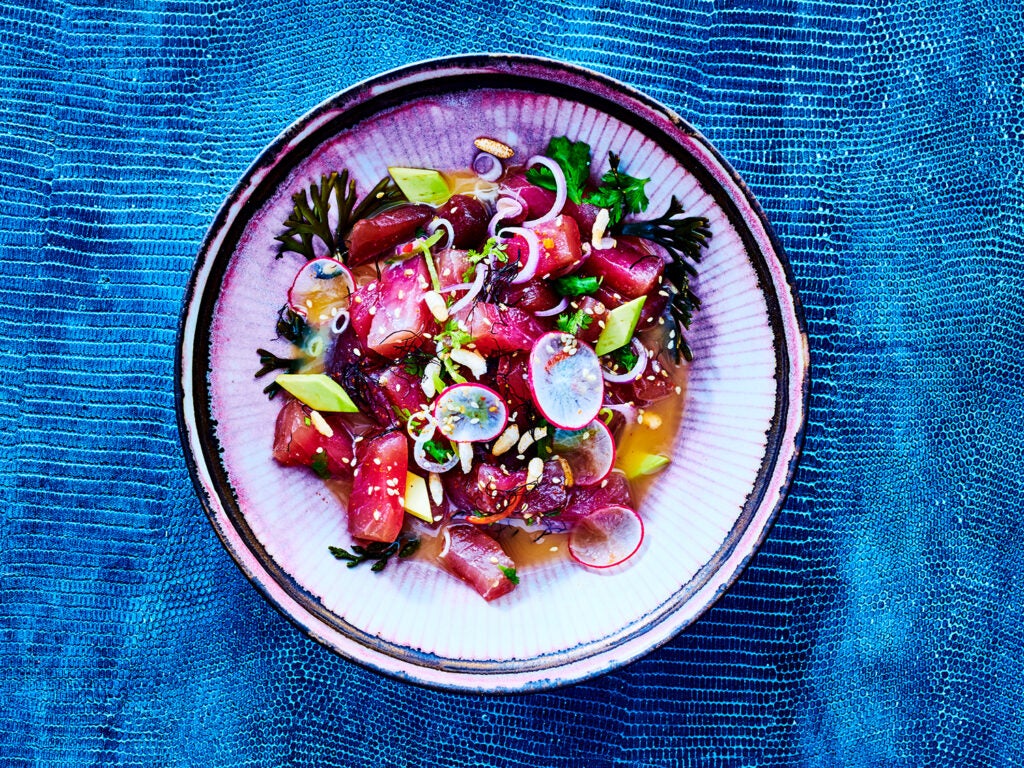 Photograph by Ted Cavanaugh
Tiraditos resemble sashimi or carpaccio and belong to Japanese-Peruvian fusion cuisine, Nikkei. This tuna version is brined with leche de tigre, a citrus and chili marinade. Get the recipe >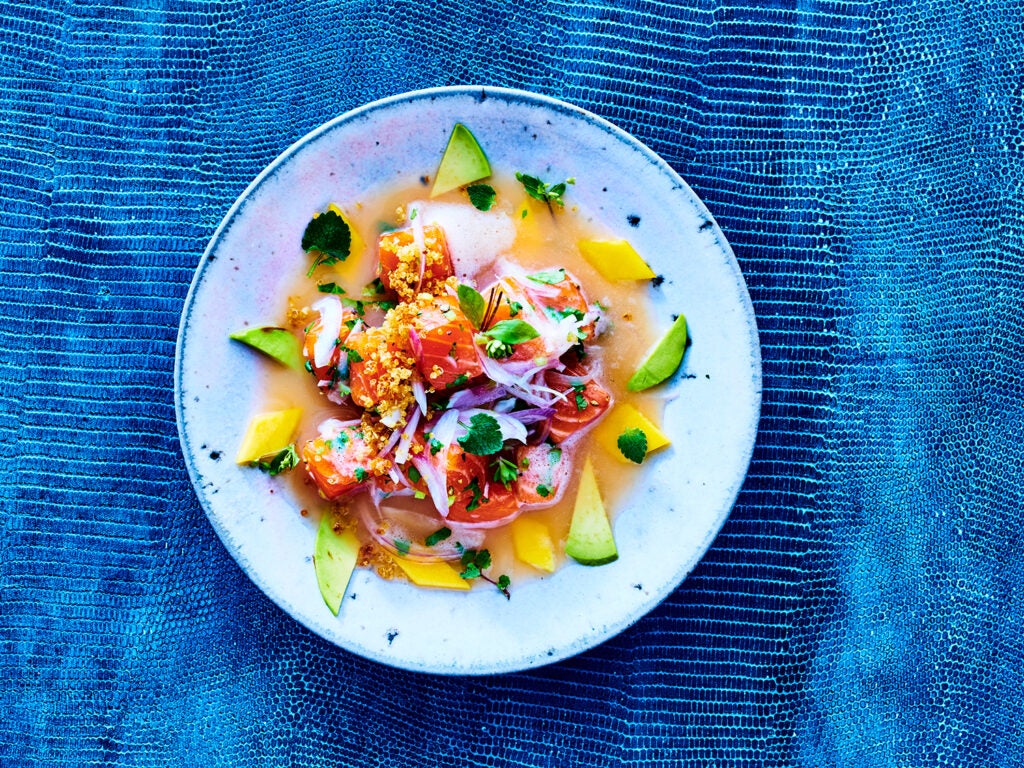 Photograph by Ted Cavanaugh
This universally adored combination of salmon and avocado is called palta in the cevicherías of Lima. Get the recipe >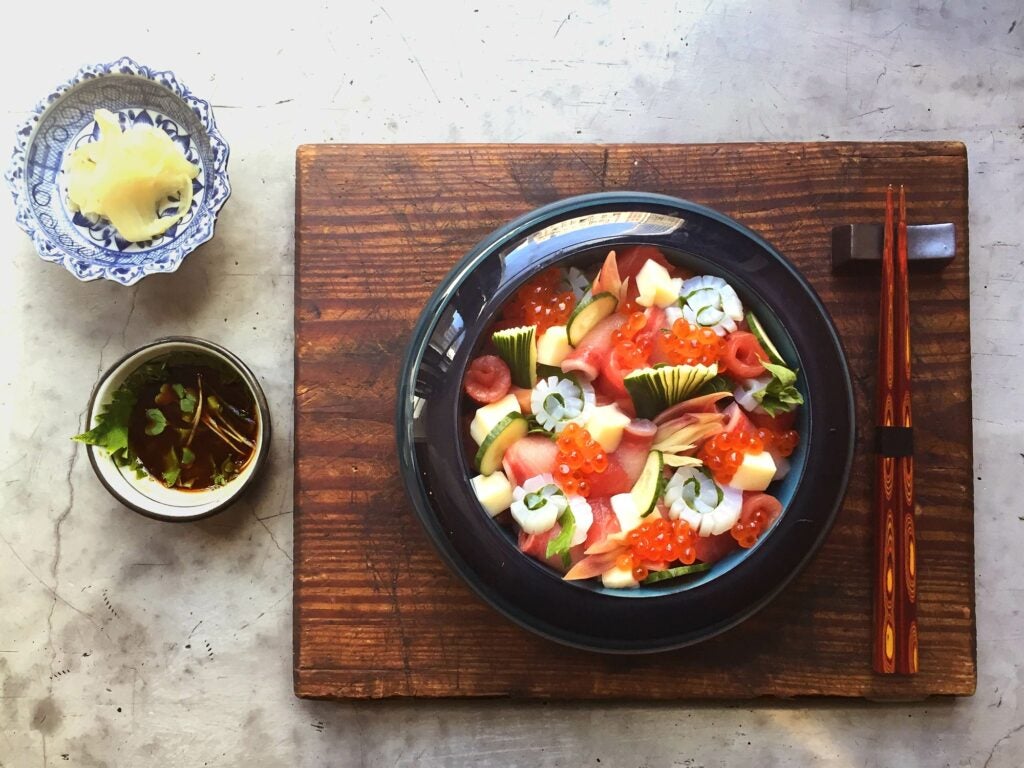 Photograph by Stacy Adimando
Kanau Sushi in Houston serves this chirashi, which means "scattered" in Japanese and refers to the toppings in this comforting bowl of rice. Get the recipe >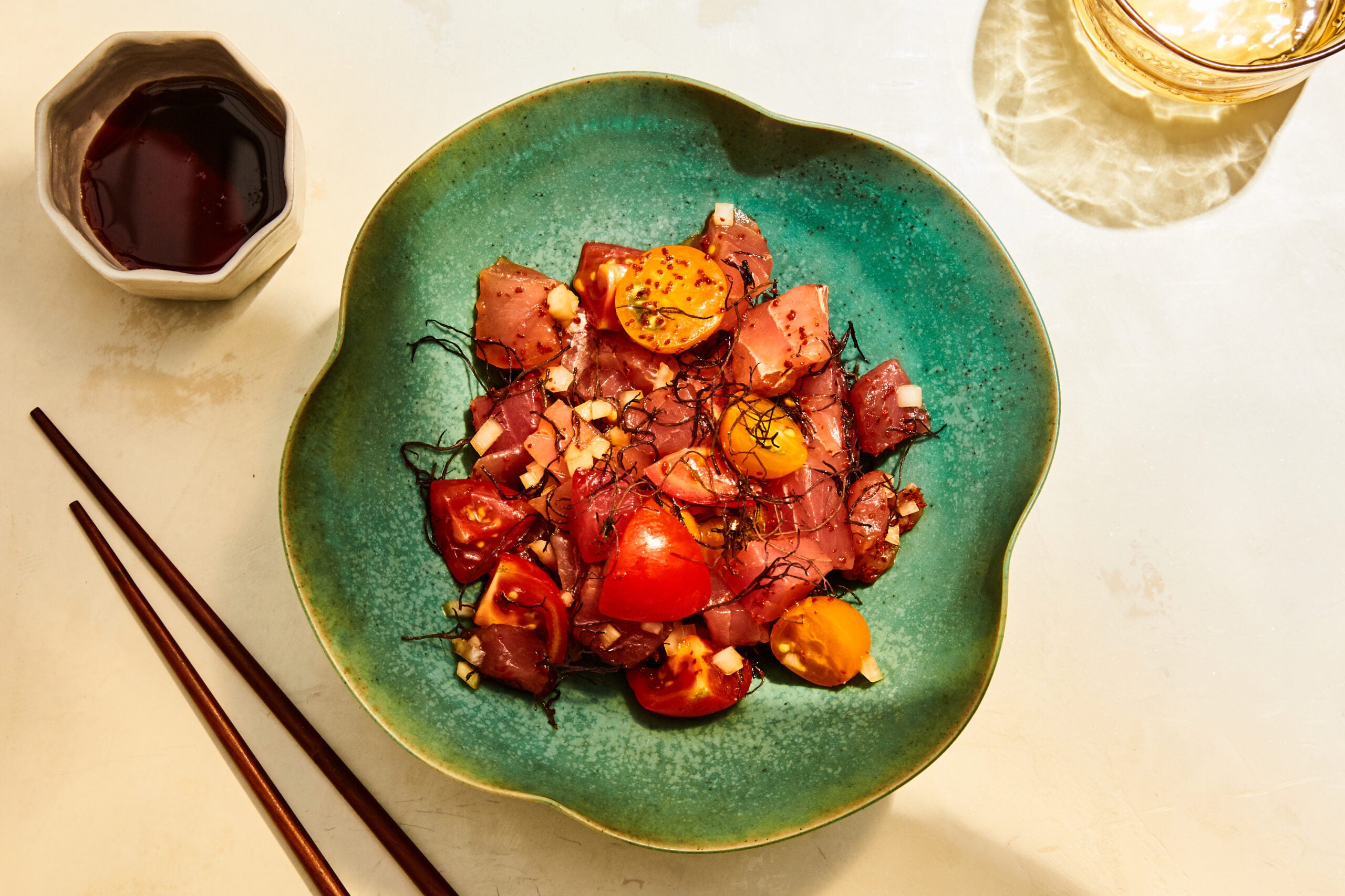 Photography by Linda Xiao; Food styling by Jason Schreiber; Accessories styling by Summer Moore
Here's our favorite recipe for ahi tuna poke, one of the staples of native Hawaiian cuisine. Get the recipe >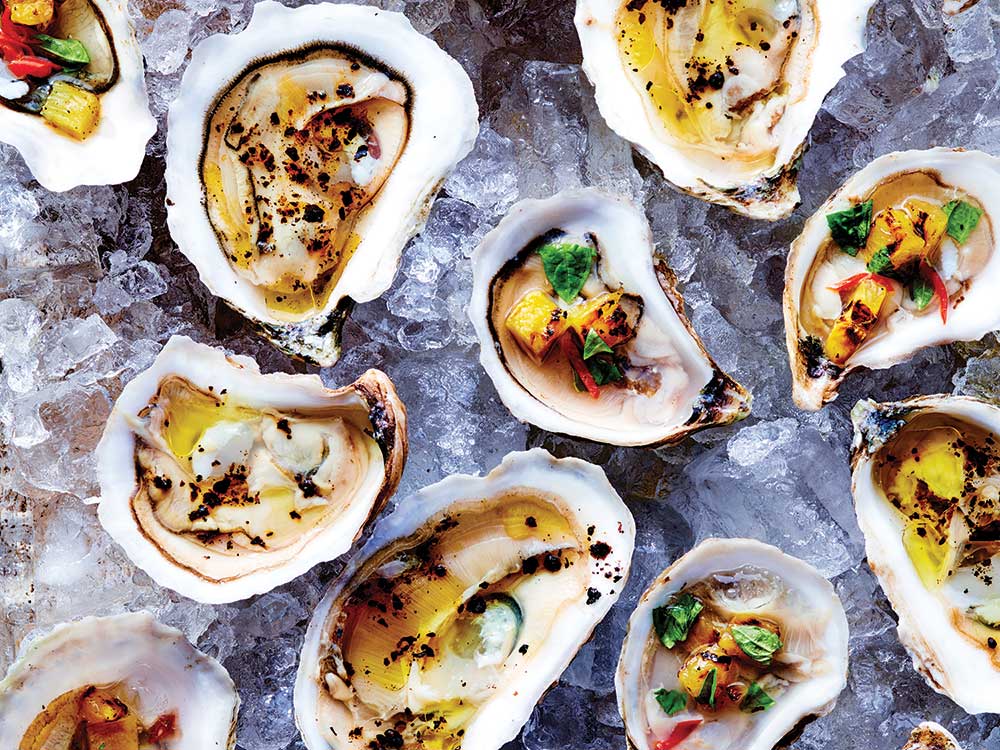 Photograph by Ted Cavanaugh
Instead of mignonette, crisp citrus juice and fresh herbs energize these oysters served with seared pineapple. Bird's-eye chilies also give bivalves a kick. Get the recipe >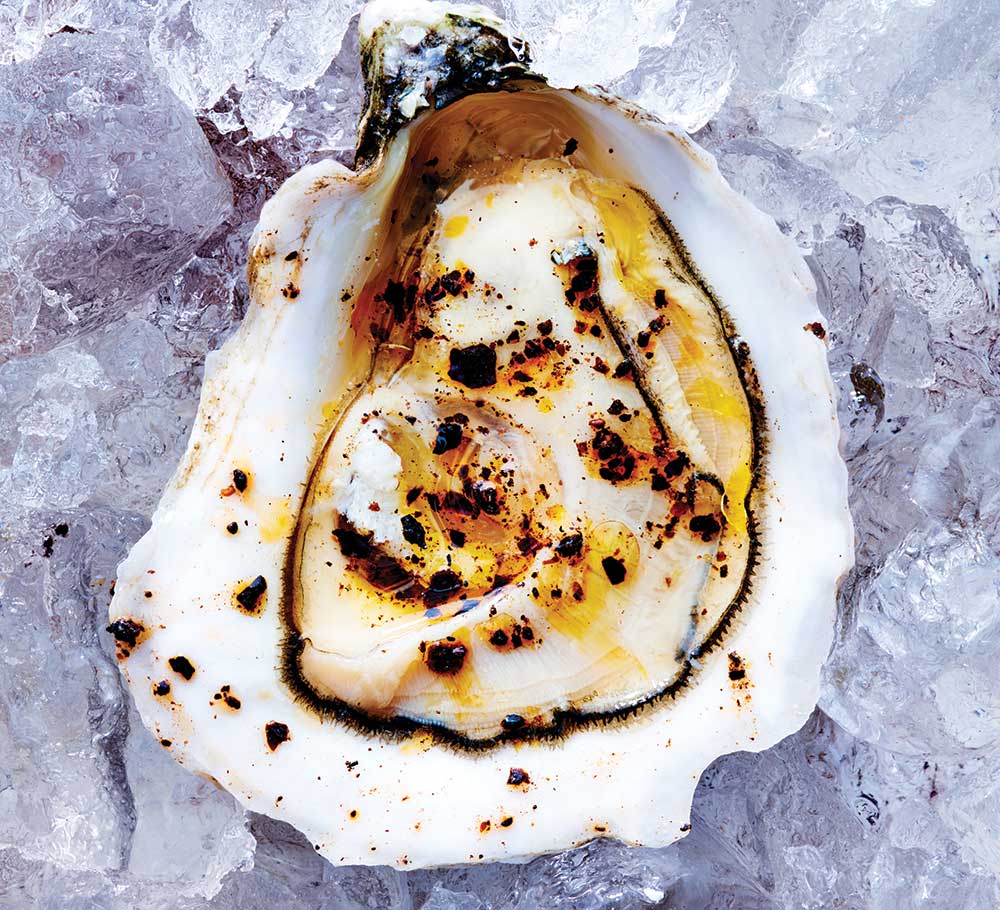 The dried Turkish chili called urfa biber adds heat to this brackish staple. Get the recipe >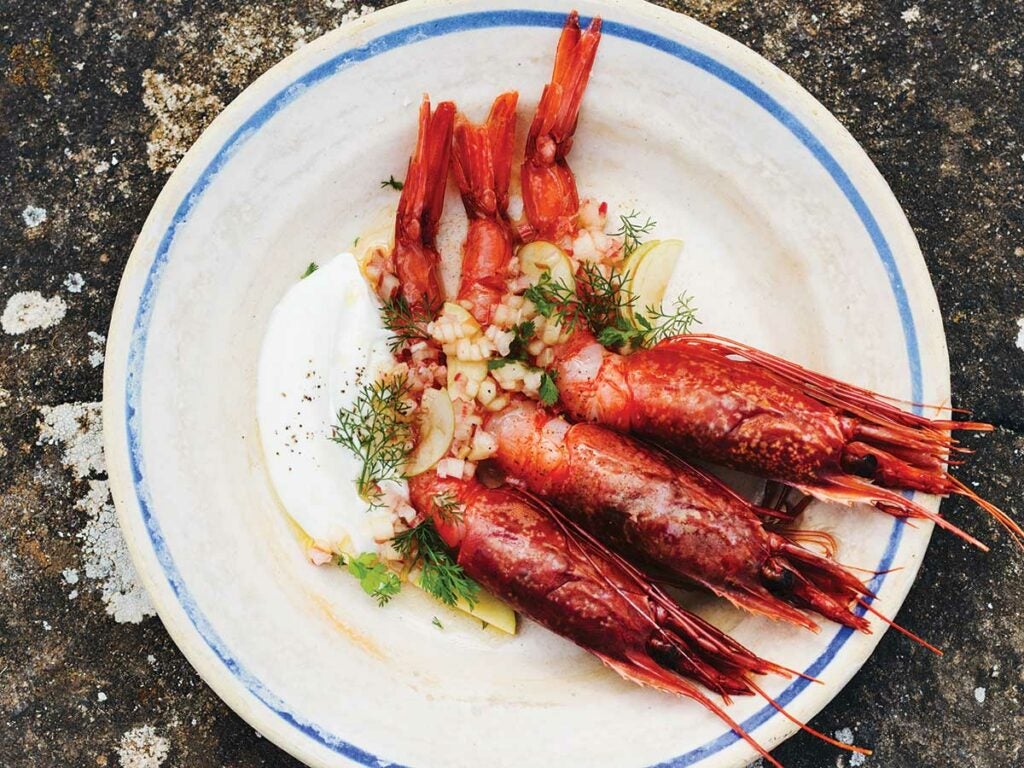 Photography by Eva Kolenko
Crudo means raw in Italian. This refreshing recipe from Puglia calls for whole gamberi rossi, the region's large red prawns, and seasons them with cider vinegar, shallots and a dollop of creme fraiche. Get the recipe >
Photography by Paola + Murray; Food styling by Jason Schreiber; Accessories styling by Carla Gonzalez-Hart
Chef Ignacio Mattos d'Estela shares this lime crudo technique for sea bass or snapper. Get the recipe >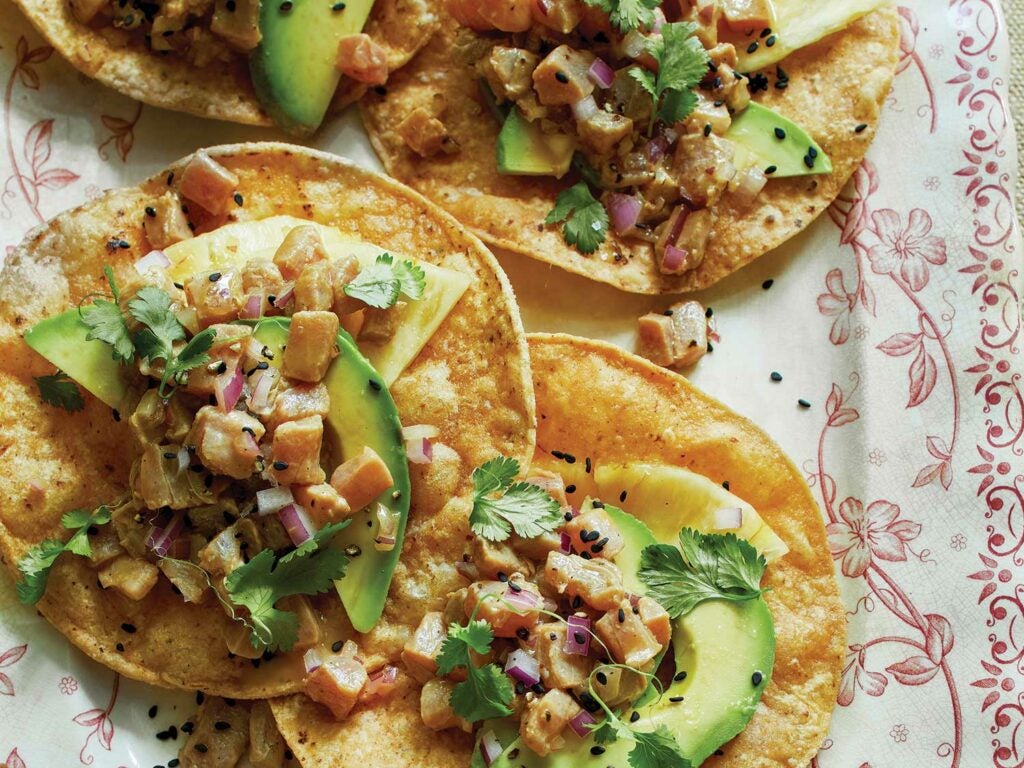 Photography by Maura McEvoy
Chef Carlos Raba of Clavel Mezcaleria in Baltimore makes this tuna ceviche with a serrano-ginger marinade he grew up eating in Sinaloa, Mexico. Get the recipe >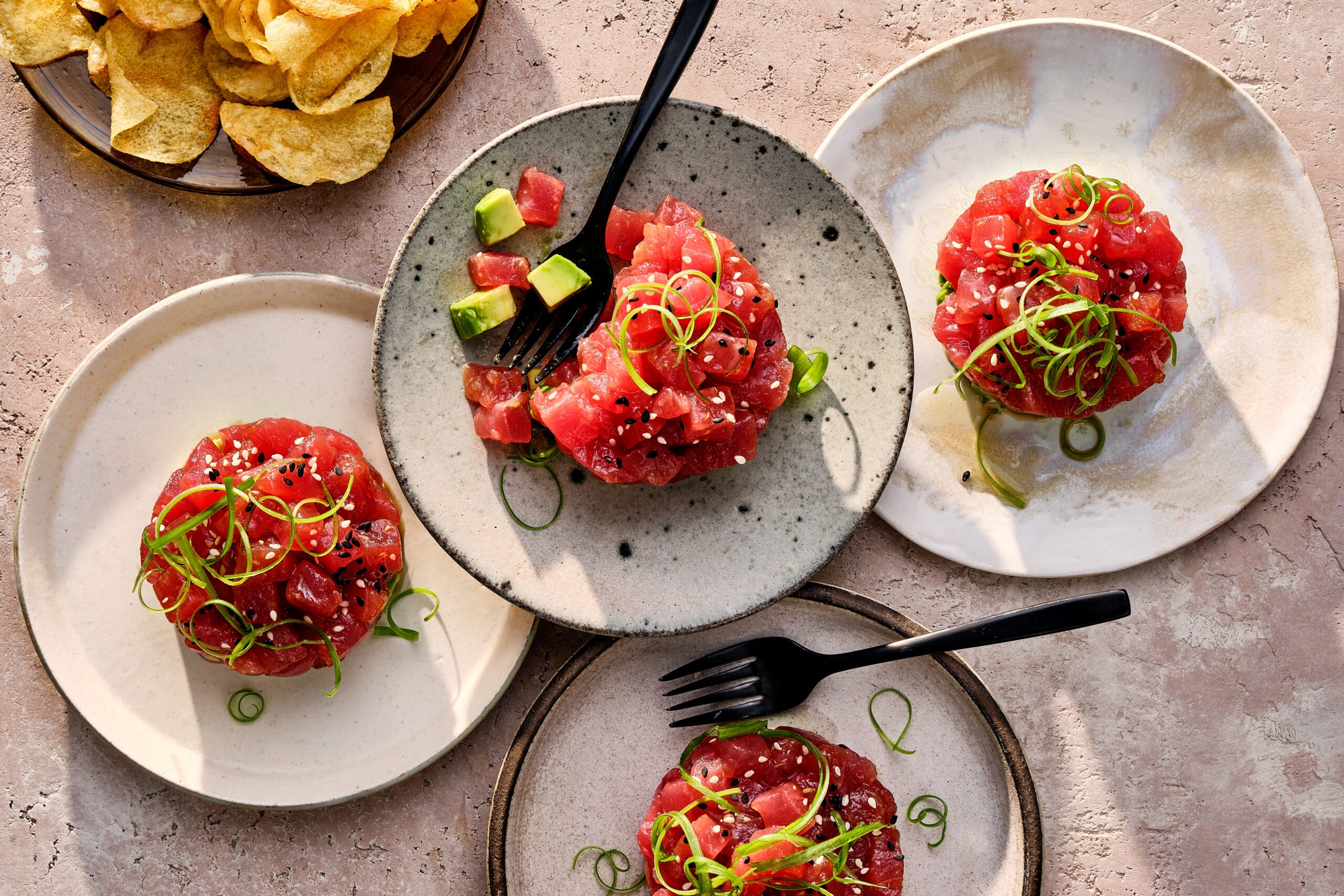 Photography by Paola + Murray; Food styling by Barrett Washburne; Accessories styling by Carla Gonzalez-Hart
Farideh Sadeghin updates this retro restaurant classic with touches of soy and mirin. Get the recipe >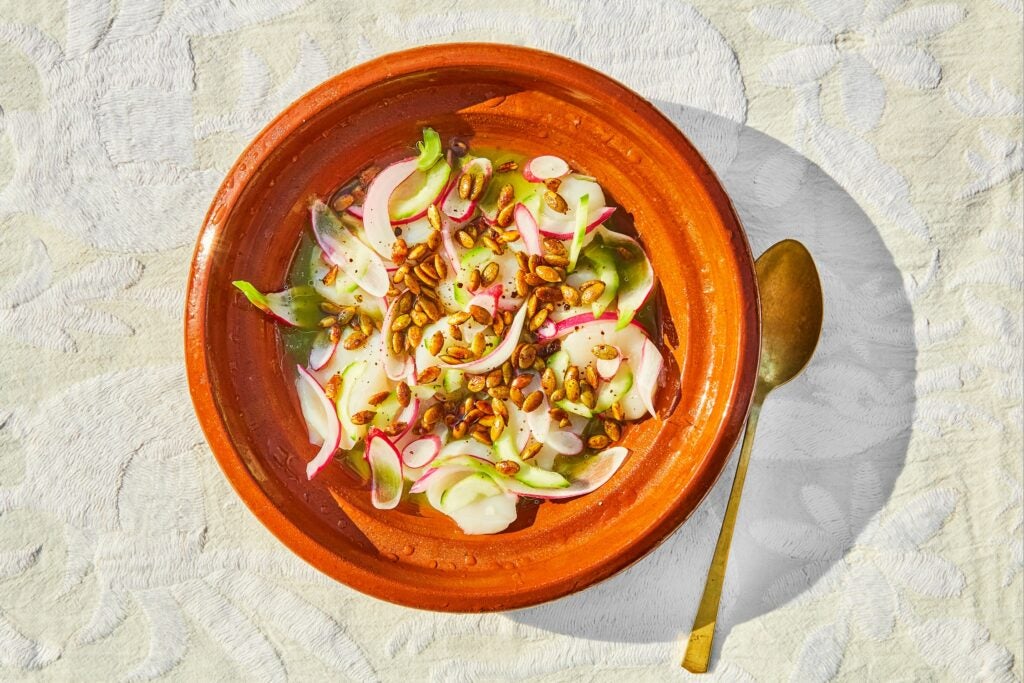 Photograph by Belle Morizio
Substituting mezcal for traditional chiles adds a smoky note to these flavorful scallops. Get the recipe >